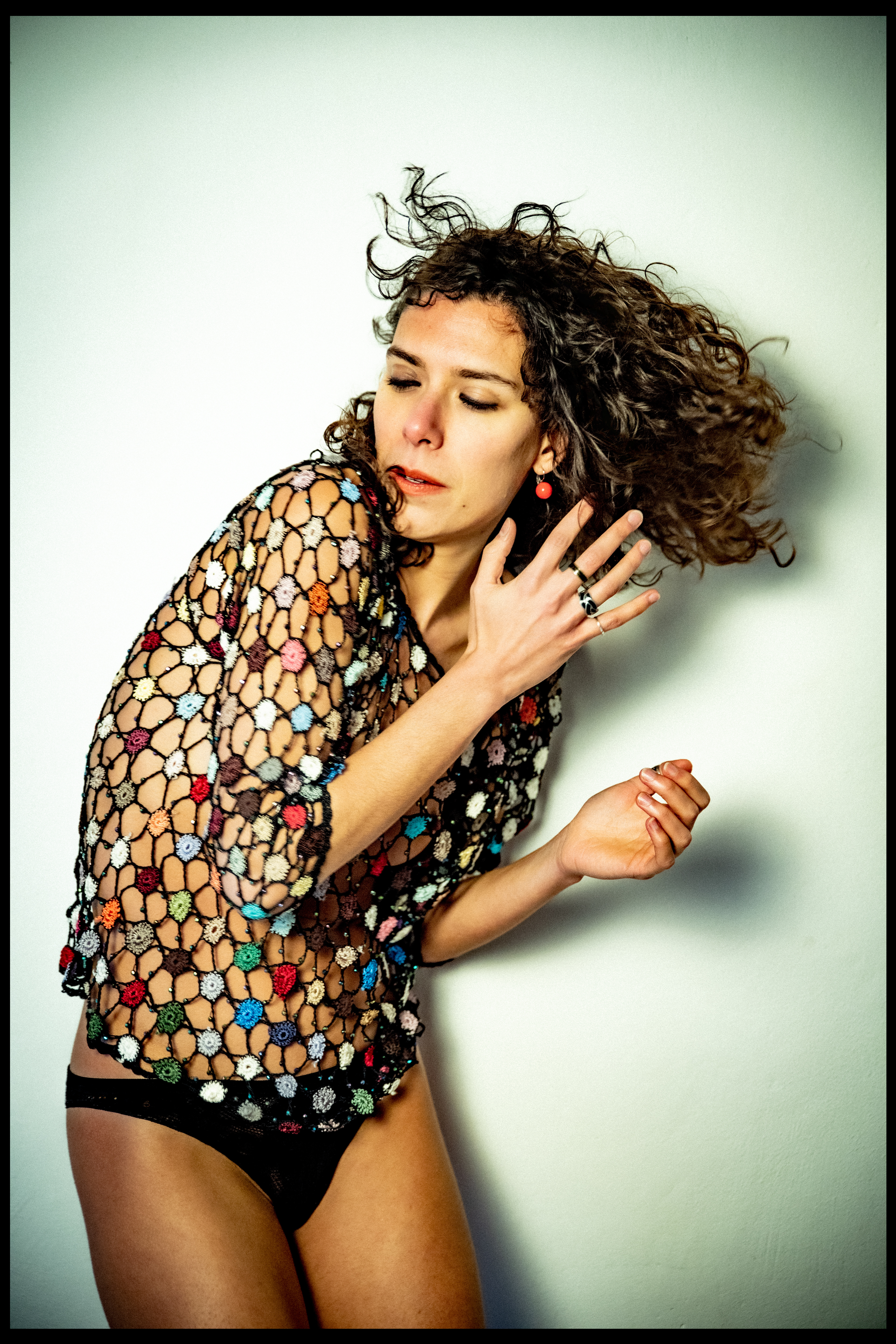 Luiza Braz Batista is an actress, dancer, singer, choreographer and director. Born in Vitoria, Brazil, she began her career as a dancer at a young age in the Grupo de Dança Primeiro Ato, in Belo Horizonte, Brazil. Already at age 16 she receveid her first awards as a choreographer. At 19 she graduated in Dance at the Folkwang Universität der Künste in Essen, Germany, and from 2009 to 2015 she worked at the Folkwang Tanzstudio dance company, also in Essen. From 2008 to 2014 she was a guest dancer of the Tanztheater Wuppertal Pina Bausch. She was soloist of Susanne Linke's Frauenballett, Pina Bausch's Wind von West and Zweiter Frühling, amongst others and worked with renowned choreographers such as Emanuel Gat, David Hernandez, Suely Machado and Urs Dietrich. As a multi-artist, Luiza stands out for her versatility, developing her own work. From September 2015 to July 2018 she was a member of Dance Ensemble of the Theater Trier, in Trier, Germany, under the direction of Susanne Linke. Since August 2018 she is a member of the Drama Theatre Ensemble of Theater Trier.
Since 2010, Luiza has been cooperating with Susanne Linke and has been taking part of the development of Susanne´s movement technique INNER SUSPENSION. Since then, Luiza has been also teaching "German Dance Technique" linked with  "Movement Awareness Workshop", "Samba" classes and workshops, "American Step Dance" workshops, "Improvisation" workshops. 
Luiza has been improvising since her childhood, so she feels deeply attracted to improvisation as a performance form. Since 2008 she has been cooperating with the painter/dancer/performer Milton Camilo and has been constructing a solid work of performances, instalations and exhibitions of improvisational base. Since 2014 she has been developing a music/dance improvisation project together with malaysian multi-artist Ng Chor Guan and since 2012 she has also been developing and doing dance improvisation workshops for teens and seniors.
Luiza is also active as a writer. Among poems and a note´s blog (http://meucadernodeflores.blogspot.de/), she has lately had one of her texts published in the

 book "

Tausend Bilder und eins: Comic als ästhetische Praxis in der postmigrantischen Gesellschaft", by Angela Weber & Katharina Moritzen - transcript Verlag.